Jour de la sirène –Isabelle Lartault
I'll be blunt: I believe Isabelle Lartault's work is one of the very best in contemporary French poetry—and I am incredibly difficult in that matter.
My own work was merely a few months old when she offered me to join her for Le Jour de la sirène.
You can be sure to hear me quote her at some point or another.
---
On the first Wednesday of every month, emergency sirens are triggered across France as a maintenance test.
Le jour de la sirène is a series of exhibitions opening exclusively on those occasions.
Jour de la sirène, 51ème
[Day of the siren, 51st]
Wednesday, April 2, 2008
studio of Christophe Cuzin, Paris, Fr
– Isabelle Lartault
– Muriel Leray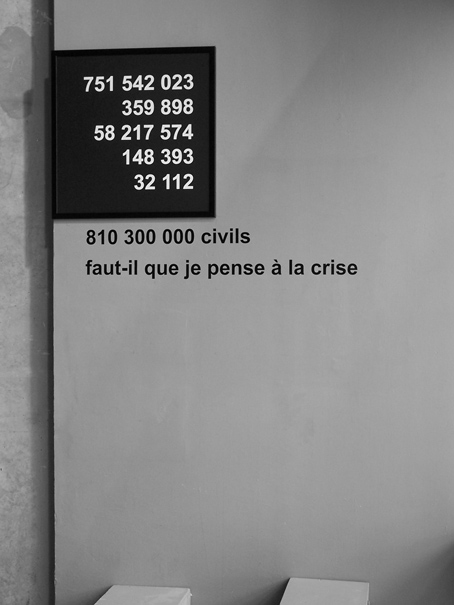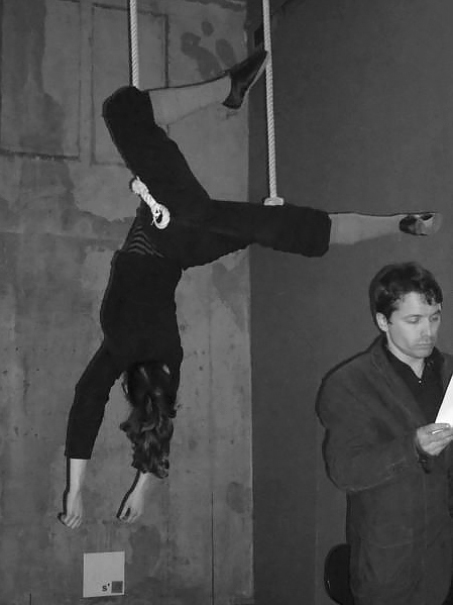 Lignes 2
[Lines 2]
2007 (Jour de la sirène, 2008)
wood frame, black cardboard, vinyl lettering
100 x 80 cm
---
Patrick Quérillacq and Zoé performing
des mesures et démesures
by Isabelle Lartault
---
éclairage
[lighting]
2008
white paint, socket and vinyl lettering
32 x 32 cm